An Old Home in New Orleans Gets New Sheathing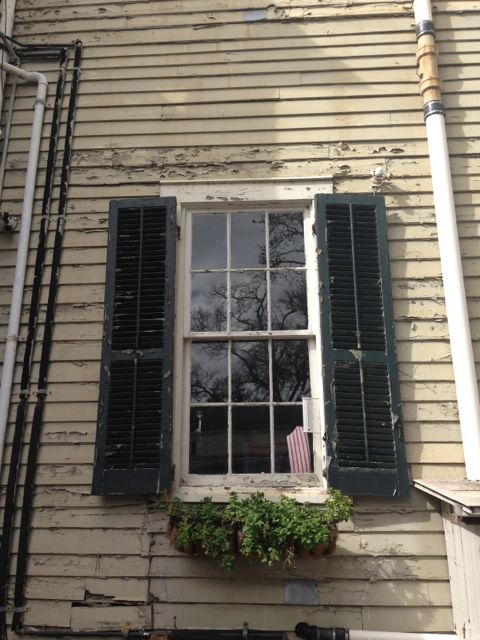 New Orleans is the home of jazz, Mardi Gras, and rot. I grew up about 70 miles southwest of NOLA so I know a little something about the rain and the swamps and the muggy air. It makes it tough on buildings because the moisture comes from so many directions, but it is possible to control moisture there. Here's what we recommended for this hundred year old home that had its share of moisture problems.
Moisture management in old homes
Back in the 1920s and 1930s, painters refused to paint insulated houses because the paint would fail in a short time. I told the story of peeling paint a couple of years ago, but here's the thing. Those uninsulated houses they were painting at the same time had problems, too. It's just that they didn't show up for decades sometimes.
The photo above shows the New Orleans home we consulted on, and you can see the peeling paint. It's not because it hadn't been painted in thirty years. It's because this house, like many older homes, didn't have the type of moisture management details we use now. Water could get behind the siding and cause all kinds of problems.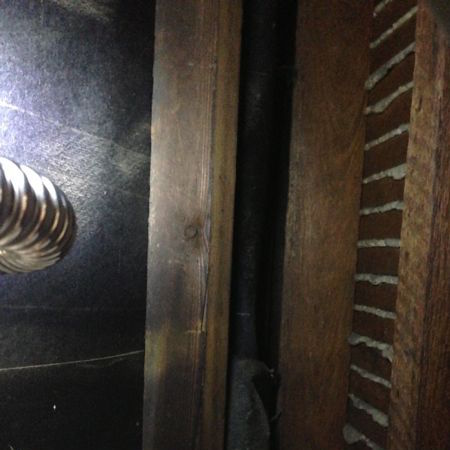 In fact, as you can see above, this house didn't have any sheathing. I took this photo from the water heater closet. On the right, you can see the lath and plaster on the interior wall. On the left, you see the black felt attached directly to the studs. The siding is just on the other side of that felt. This makes it pretty easy for water to get to places where you don't want it.
Did I mention this home is in New Orleans? Where water is kind of a big deal?
An enclosure renovation with moisture management in mind
The home is owned by a doctor and his family. (I'm talking about a real doctor, not one of those doctors of philosophy who couldn't tell their…Wait a minute! I resemble that remark.) They're adding on to the house and doing a pretty thorough renovation of the existing parts of the home.
They're doing it in stages and can't tackle the whole enclosure at once, so what you see below is the new sheathing and siding on the left side of the house. That's where the worst moisture problems were.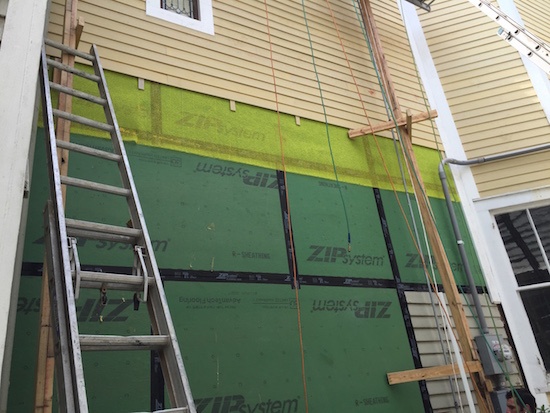 They're using Huber's Zip System R-Sheathing. (Disclosure: Huber is an advertiser in this blog.) The insulation is polyisocyanurate (with no foil facing) on the inboard side of the sheathing. It provides R-3 continuous insulation. The taped Zip sheathing makes a really airtight wall as well.
Zip is also good for protecting the OSB from moisture damage during construction. Once you get it installed, the OSB is already covered by the drainage plane, which is the main water control layer.
Don't forget the rainscreen
In addition to the Zip, we recommended they use a vented rainscreen to create an air gap between the sheathing and the siding. The yellow stuff you see in the photo above is Slicker Classic (formerly called HomeSlicker), made by Benjamin Obdyke.
I've discussed this before, but it bears repeating. OSB (oriented strand board) is not the same as plywood. It doesn't dry as well. That doesn't make it a bad product. It makes it a different product that requires a different approach. It needs a little help with being able to dry out, and that's what the vented rainscreen does. It provides a drainage channel for liquid water. It also allows water to evaporate from wet materials and be vented out.
And because I know some of you are wondering…
Those of you with construction experience are probably wondering what the heck is going on in that photo. Why did they start with the siding at the top? What are those pieces of wood showing beneath the bottom course of siding? Good questions.
Renovation projects always involve compromise. In this case, they still need to do some electrical work on the lower part of the wall but didn't want to hold up the process there. So they started with the siding about halfway up the wall. Those little pieces of wood are shims for the bottom course of siding, which will come out when the bring the lower siding up to meet it.
Yeah, I know. Sounds like a major pain to me, too. When I asked the doctor about this, he told me, "I really wish I knew what these guys were thinking some times." He said they seemed to pick the least efficient way to do something whenever they had to choose between different options.
Be a control freak!
When it comes to building or renovating a home, you've got to be a building enclosure control freak. Doing it in New Orleans especially, this is not optional.
Related Articles
Be a Controlling Building Enclosure Control Freak with Control Layers
Why Did Painters Refuse to Paint Insulated Houses in the 1930s?
Does Your Air Barrier Work in Both Directions?
NOTE: Comments are moderated. Your comment will not appear below until approved.