An April Fools' Day to Remember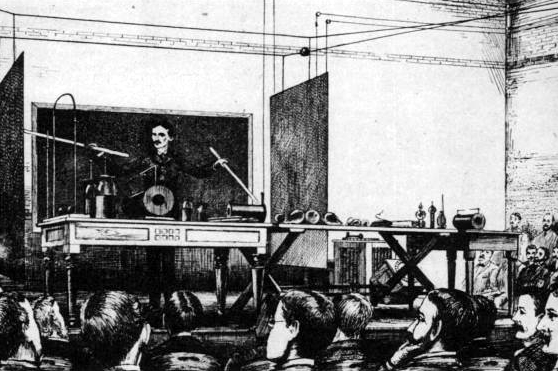 Yes, it's April Fools' Day again. With all that's happening in the world because of the coronavirus, it may have slipped your mind. It didn't slip mine, but I'm not putting out a new April Fools' Day article this year. The COVID-19 situation we find ourselves in this year is grim. I won't go into the details because either you're immersed in them from your favorite sources or maybe you've OD'd on that and you'd just rather not hear about them for a while.
It does kinda feel like April Fools' Day oughta be canceled this year, and I don't have anything new to contribute. If, however, you're looking for something funny, here are what I consider my four best April Fools' Day articles plus one that should have been published on 1 April but I just couldn't wait that long. If you're a new reader here in the past four years, they may all be new to you.
The Misleading "Science" Behind Heat and Insulation (4/1/16)
A New Way to Cool Your Attic – Powered Attic Mini-Split Heat Pumps (4/1/15)
US Green Building Council to Require All-Glass LEED Homes (4/1/12)
RESNET Enters into Strategic Alliance with Int'l Jugglers Association (4/1/11)
Amazing Breakthrough in HVAC System Efficiency and Performance! (7/18/12)
In other news…
I've been interviewed for two podcasts this week, and one of them just came out last night. I had a wide-ranging conversation with Kristof Irwin of Positive Energy in Austin, Texas about the Energy Vanguard Blog, the house I built, my career path, residential ventilation, the book I'm writing, and even the pronunciation of Lstiburek. You can hear it by clicking below:
And speaking of the book I'm writing, the crowdfunding campaign for pre-orders so I can get a really good publisher is about halfway through now. If you haven't pre-ordered yet, you can read all about the book and why you should pre-order at the Publishizer website:
A House Needs to Breathe…Or Does It?
Ten years of the Energy Vanguard Blog!
I didn't do anything on the anniversary day itself, but on 7th of last month, the Energy Vanguard Blog turned ten years old. I've published over 900 articles in that time, most of them written by me. I'm just gonna throw that out here and write another article about this adventure with links to what I think are the highlights the first ten years. Stay tuned.
NOTE: Comments are moderated. Your comment will not appear below until approved.