Do Airtight Houses Need Makeup Air?
When you turn on an exhaust fan, it blows air from inside the house to the outdoors.  That air leaving the house will be matched by an equal amount of air coming in from outside.  The more airtight the house is, though, the harder it is to get that air to come in.  The result is a negative pressure and maybe reduced air flow.  What's the best way to handle this situation?   Do airtight houses really need makeup air?
Pressure differences
In testing for airtightness, we use a big calibrated fan called a blower door.  Closing up the house and turning on the fan induces a negative pressure.  The results are commonly given in terms of the amount of air flow through the fan when the pressure difference is 50 pascals (Pa).  An older home might have an air flow rate of several thousand cubic feet per minute at 50 Pa (cfm50) of pressure difference.  A new home might be 1,500 cfm50.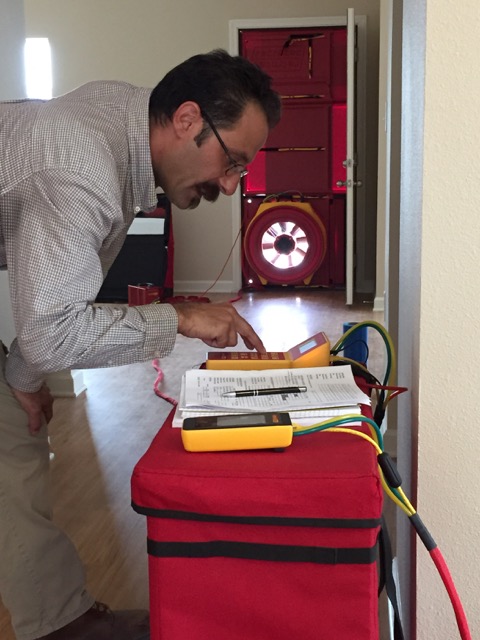 Let's say you have a really airtight house with a blower door result of 100 cfm50.  That means you get 100 cfm of air flow when the pressure difference is 50 Pa.  But we can turn it around to say that an air flow rate of 100 cfm will induce a pressure difference of 50 Pa.  With the house closed up, turning the range hood on low can induce that much negative pressure.  Wow!  That's a big pressure difference.  Is it a problem?  Maybe.  Maybe not.
What could happen?
Negative pressure inside the house causes it to suck air from wherever it can get it.  But there are two requirements for infiltration:  a pressure difference and a pathway.  Air sealing results in fewer pathways.  That in turn increases the resistance to air flow when there is a pressure difference.
One thing that can happen is that your exhaust fans and clothes dryer (unless it's a condensing or heat pump dryer) may not pull in as much air when they run.  Smells and humidity may linger.  Clothes may take longer to dry.  Using a higher speed can help with the exhaust fans, but you may need makeup air for the dryer.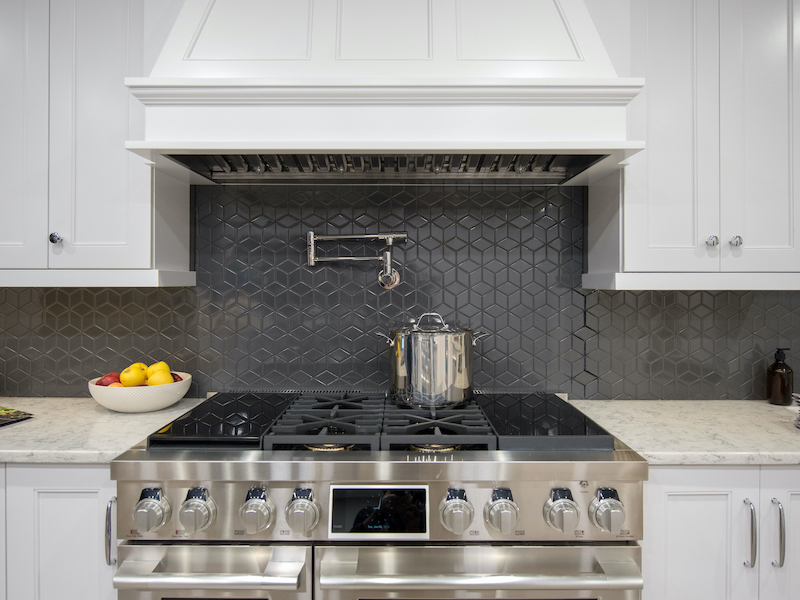 Another consequence is the quality of the air coming in.  When that exhaust hood is pulling in 100 cfm through the building enclosure, it's coming from the few leaks that remain.  It could be pulling some of the air from an attached garage, a vented crawl space, or a dirty attic.  In cold weather or when the humidity is high, you may experience comfort problems from infiltrating air.
One thing you almost certainly don't have to worry about, though, is the effect of these pressure differences on your body.  When you drive to the mountains or fly in an airplane, your ears pop because of the pressure difference across your ear drum.  That happens when you've got thousands of pascals of pressure difference.  We're talking maybe a hundred or two at most in an airtight house.
Makeup air is difficult
We've done a lot of makeup air system design for our HVAC design clients, almost always for the range hood.  The first thing we try to do is convince them to put in a smaller hood so they don't need makeup air.  Occasionally that actually works.  When it doesn't, we usually figure out the best way to set them up with one the powered Fantech makeup air system.  We've done a few passive makeup air systems as well.
Doing makeup air isn't easy or cheap, though.  You have to make a bunch of important decisions:
Active or passive
How to activate the makeup air system
Where to put the makeup air
Whether or not to condition the makeup air
You can spend days—or longer—investigating each one of those issues.
Food for thought
Don't get too hung up on big pressure differences.  It's really the amount of air leakage that matters, and you get a lot more of that with low pressure differences in a leaky house.  Randy Williams wrote a good article on makeup air in airtight houses for Green Building Advisor last year.  In it, he quoted Gary Nelson of The Energy Conservatory:
But if the building is very tight, which it probably is because that's why you've got the big pressures, and there aren't any larger leaks, I wouldn't be too concerned about intermittent pressures up to about 50 Pa.  The reason for a 50 Pa limit is that at 50 Pa, it's going to take about 10 pounds of force to open an exterior door and there are safety standards that limit the force to open a door to 10 pounds.
I've addressed only the issue of exhaust fans inducing negative pressure here.  You shouldn't have any kind of atmospheric combustion in the house other than perhaps a gas cooktop or range.  Airtight houses and atmospheric combustion don't go well together.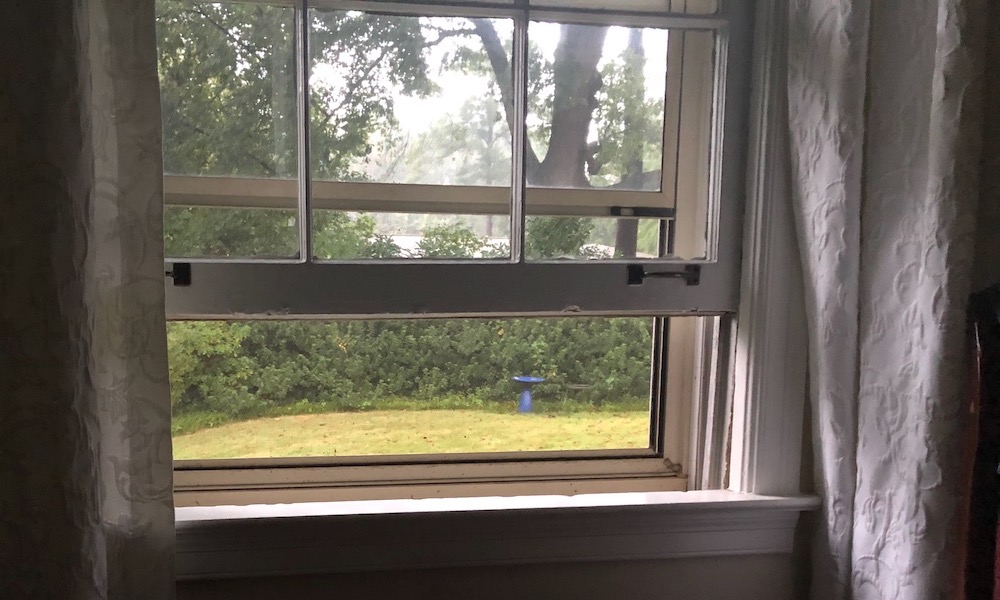 So, do airtight houses need makeup air?  Well, when you need any at all, you probably just need to open a window enough to provide a little bit of makeup air when necessary.
Allison A. Bailes III, PhD is a speaker, writer, building science consultant, and the founder of Energy Vanguard in Decatur, Georgia. He has a doctorate in physics and is the author of a popular book on building science.  He also writes the Energy Vanguard Blog. You can follow him on Twitter at @EnergyVanguard.
Related Articles
Is Negative Pressure Causing a Problem in Your Home?
A Continuous Air Barrier Between Garage and House
7 Tips & Tricks for Blower Door and Duct Leakage Testing
Photo of range hood by LG from flickr.com, used under a Creative Commons license.
Comments are moderated. Your comment will not appear below until approved.