Even New Windows Won't Stop This Heat Loss
This will be a quick article. I just want to show you four images to make a point about heat loss at windows. (I say "at" windows because we all know that windows themselves allow more heat through than the surrounding walls. Here in Atlanta, for example, builders have to insulate walls to R-13 but windows only to ~R-3.) The photo above shows the window as it normally looks, photographed in visible light. Looks fine, right?
The second photo shows the same window photographed in infrared light. The darker the color, the colder that area is. You see a spot of cold near the top left corner of the window and another one at the crown molding. The outdoor temperature at the time was 30° F and it was about 70° F indoors.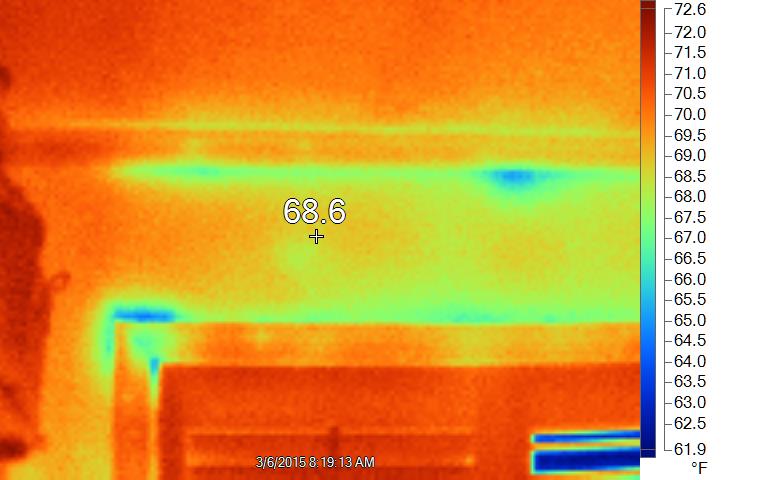 The third image shows the same window again, this time photographed in infrared with a blower door running. Yikes! There's a lot more blue showing now. The blower door put the house under negative pressure and air likes to move from higher to lower pressure when there's a pathway, so that's exactly what it did here.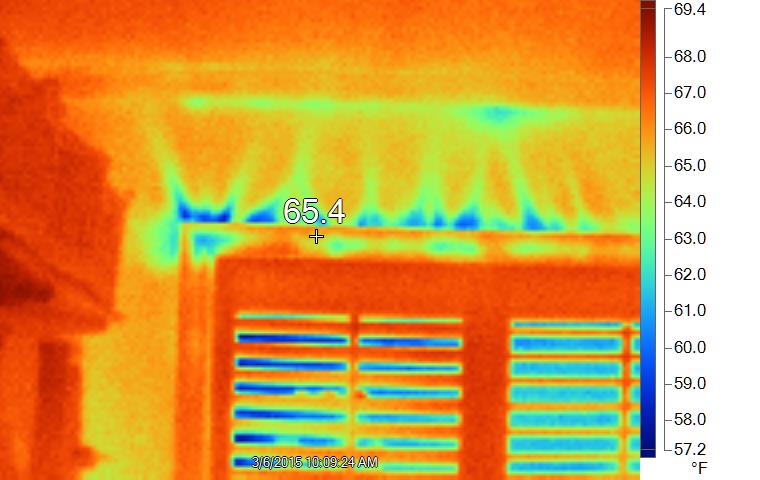 Why is this happening? Because the majority of windows in homes have been installed without proper attention to air sealing around the window frame. If they got anything, it was often a material that doesn't really stop air leakage.
Take the window shown below, for example. The homeowners were remodeling the home and getting new windows. The installers stuffed fiberglass in that gap. Infrared images of that window probably would look pretty much like the ones above.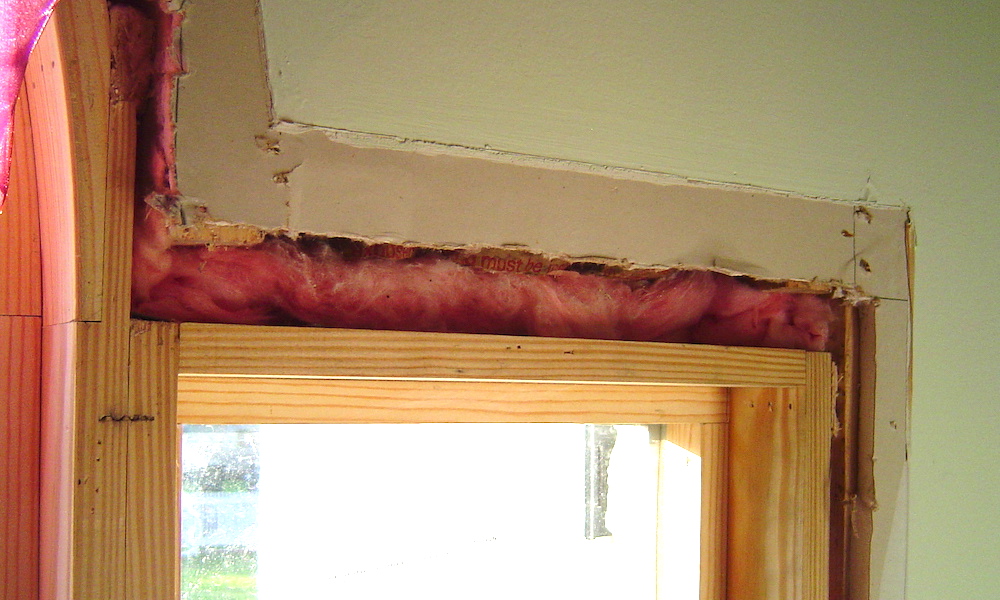 If you're cold in winter when you get close to a window in your home, it may not be the fault of the window itself. If you replace your old single-pane windows with new double-pane low-e windows but don't take care of that gap, you haven't solved the whole problem.
Allison A. Bailes III, PhD is a speaker, writer, building science consultant, and the founder of Energy Vanguard in Decatur, Georgia. He has a doctorate in physics and writes the Energy Vanguard Blog. He is also writing a book on building science. You can follow him on Twitter at @EnergyVanguard.
Related Articles
A Good Window Is Still a Poor Wall
Winterizing Your Home? Don't Caulk the Windows! 
Don't Miss This Opportunity if You're Replacing Windows
NOTE: Comments are closed.