Foam Insulation and Global Warming, Part 3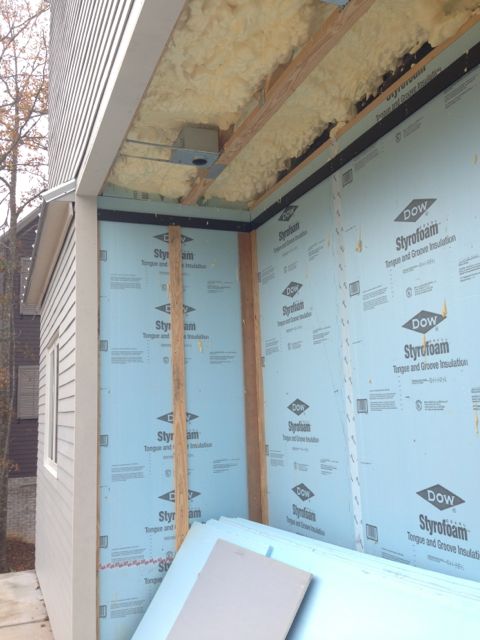 Well, I really stirred things up with my last article on insulation and global warming. My intention was to explain why Alex Wilson's results could be doing a disservice to the green building community. In the end, I was rightly accused of have done a disservice myself. So, here goes with part three of my take on the global warming impact of insulation. Let's see if I can get closer to the truth this time.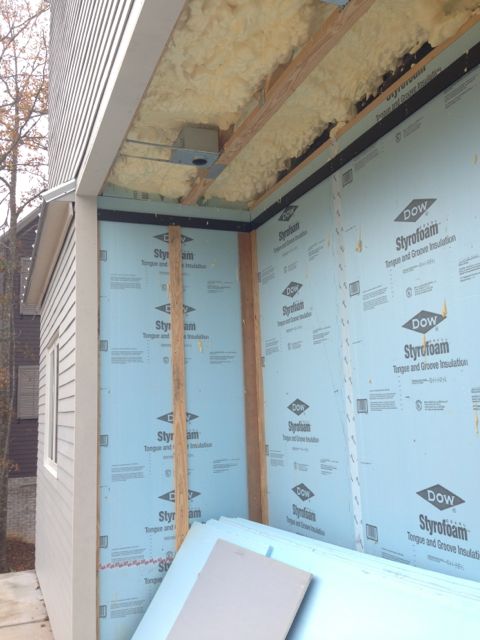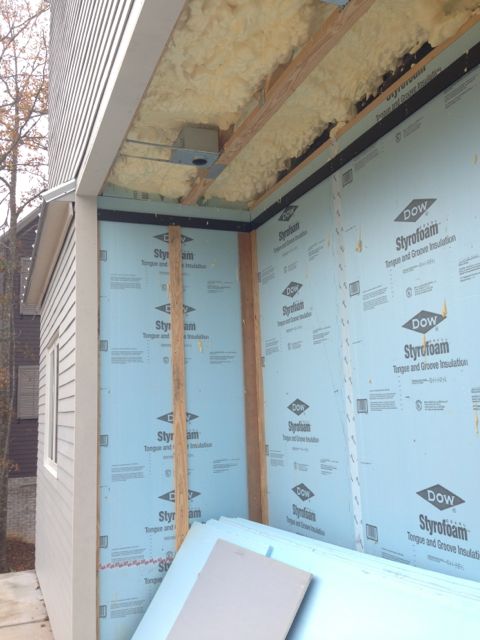 A public apology to Alex Wilson
First, I need to apologize to Alex Wilson. I apologized privately at the time of my last article. Now I do so publicly. I wrote things that went too far, saying his results were bogus and he was engaging in pseudoscience. I regret those comments and have removed them from that article.
As I've said before, Alex Wilson has done great work in his career. He's taken green building further than just about any other person in the field. His Environmental Building News has set the standard for green building news and analysis for decades. He also has a background in science and takes science seriously.
Wilson's insulation and global warming study
Since that last article, I've done more reading of Wilson's 2010 article, Avoiding the Global Warming Impact of Insulation, and related works, as well as discussing it with others. Briefly, what he did was to calculate the amount of time a highly-insulated wall assembly would have to be in service to "pay back" in reduced carbon emissions the amount of global warming created by the insulation itself. That insulation impact, he stated, comes from two things: the embodied global warming potential (GWP) and the GWP of the blowing agents used in foam insulation. His conclusion was that extruded polystyrene (XPS) and closed-cell spray foam had long payback periods and should be avoided.
To do the calculations, he had to assume certain things and set the parameters for his model. As I've written before, some of his assumptions were:
The manufacturers used high GWP blowing agents.
The offgassing profile is uniform.
The lifetime of the product is somewhere between 50 and 500 years.
Those were the main things I focused on in my two previous articles. After doing more reading, discussing, and thinking, I now see I was looking at the wrong things. Here are the assumptions of his model that are more relevant:
He looked only at walls
He calculated GWP payback from various insulation materials after the 2×6 cavities were insulated with cellulose
He didn't give any credit to the air-sealing properties of any insulation
Energy savings and carbon reductions were based on heating with a 90% efficient gas furnace
In the next two sections, I'll discuss these other assumptions.
Looking at the whole system rather than individual materials
Wilson's study looked at the contribution to global warming from additional insulation on a 2×6 wall after the stud cavities were filled with cellulose or fiberglass. So the starting point was a wall with a whole-wall R-value of 14, which results from putting R-20 in the cavities and factoring in the effects of the framing.
As I discussed in my article on the diminishing returns of adding more insulation, most of the energy savings are due to the first few inches of insulation. As you add more and more insulation, the amount of energy you save keeps diminishing. If you're calculating the global warming impact of insulation based on the amount of energy saved after you've already got a wall with R-20 in the cavities, the results are guaranteed to be worse than if you take the initial energy savings from the insulation in question.
Since Wilson was looking at highly-insulated walls with R-values up to 60, the results don't tell you what the payback would be if you used closed cell spray foam insulation or extruded polystyrene (XPS) by themselves in a wall that just meets code. In that case, it wouldn't look nearly as bad for those two insulation materials because they'd get credited with all of the energy savings.
Also, Wilson's study excluded any air-sealing benefits of the insulation materials they looked at. But if you're using closed cell spray foam, airtightess is one of the biggest benefits you get. If you're going to compare the global warming impact of fiberglass, mineral wool, or cellulose to closed cell spray foam, you need to account for the global warming impact of the air sealing materials used for the fibrous insulation materials. And you'd need to give credit for the savings due to airtightness.
The bottom line here is that I don't think you can look only at the global warming impact of specific materials here. You have to look at the complete system. If we want to get serious about understanding the global warming impact of buildings, we need to model all the impacts together and see how those results compare.
Consider the source
Another really important component lacking from this study is a consideration of the source of the energy being saved. In their calculations, Wilson used a 90% efficient natural gas furnace. That's an easy one to do. Natural gas doesn't vary much in its carbon emisions from one area to another.
But what if the house you're building is going to be all-electric? And what if your electricity comes from one of the utilities with the highest carbon emissions? My electricity here in the Atlanta area comes from the Southern Company, which is reported to have the highest carbon emissions in the US. That makes anything I do to save energy very good at reducing carbon emissions.
Or let's say you're going to build a net-zero house in the Pacific Northwest? You've got lots of photovoltaics on the roof, and when you draw from the grid, you're getting some of the lowest-carbon electricity in the country. In that case, you're going to have a hard time reducing carbon emissions at all. (Keep in mind, though, that insulating homes does a lot more than just helping with our global warming problem.)
The fact is that you've got to be able to account for the source of the energy being saved if you want to know something about the real global warming impact of your insulation.
The real takeaway from Wilson's study
After spending so much time thinking about this recently, I've discovered that what bothered me the most about Wilson's 2010 article. He simplified a complex calculation and drew a conclusion that seemed to define a static property for various insulation materials. He wrote:
These differences are dramatic enough that, even if our assumptions are off by a significant factor, we can draw some general conclusions about sensible choices. If we're building highly insulated buildings and doing so in part to mitigate global warming, we should use insulation materials other than XPS or SPF…
I believe he underestimated that "significant factor" of uncertainty. That all-electric, code-minimum house using high-carbon electricity would have payback that is perhaps only a tenth of what Wilson found. Would you feel the need to avoid using XPS or closed-cell spray foam if the payback were only 10 years instead of 100?
The real takeaway from Wilson's study, however, is something most of us seem to have missed. What he showed is that we can calculate the global warming impact of buildings. It just needs to include more inputs than he used. It needs to be based on assemblies at a minimum, although it really should be done for a whole enclosure. That way you can take into account the airtightness. You can also look at different combinations of insulation in the walls, floors, and ceilings. The calculations also need to include the actual carbon data about the energy being saved.
The good news is that this process has already begun. David White put together a spreadsheet in 2011 that is a bit more nuanced than Wilson's calculations. Martin Holladay wrote about it and included a link so you can download it and use it. It still lacks inputs for carbon emissions from the source of electricity and for modeling different assemblies and enclosures. It's a good start, though.
I've been ranting about Wilson's article since it first came out, but now I see its true value. He took L.D. Danny Harvey's academic paper on the subject, which is inaccessible to most, and started the process of creating a useful tool. Eventually, designers and builders will be able to run what-if scenarios to minimize the carbon emissions of a particular building. Kudos to Alex Wilson for that.
Related Articles
Foam Insulation, Global Warming Potential, and BS
Don't Forget the Science in Building Science
The Diminishing Returns of Adding More Insulation
NOTE: Comments are moderated. Your comment will not appear below until approved.