Is Venting an Unconditioned Attic Necessary?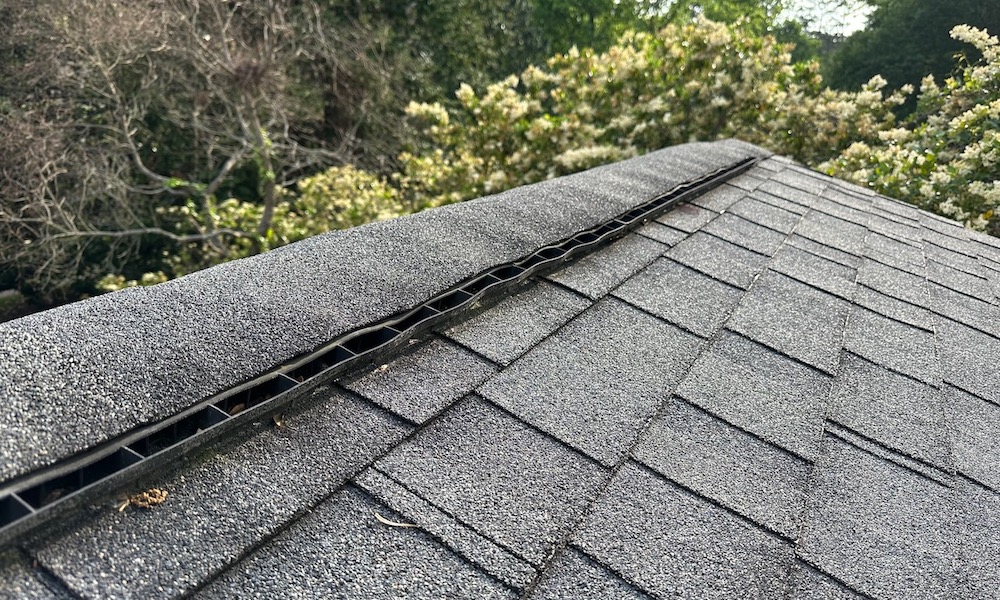 Let's talk about the controversial issue of venting an unconditioned attic with outdoor air.  It's easy to confuse causes and symptoms sometimes, and that happens a lot with attic ventilation.  I'll say upfront, though, that the International Residential Code requires unconditioned attics to be vented.  But let's look at the building science side of the question here.
Powered attic ventilators
To begin, powered attic ventilators are almost never a good idea.  Yes, they can keep the attic cooler in summer than a passively-vented or unvented attic.  One problem, though, is they sometimes do that by stealing conditioned air from the living space.  These fans, mounted in the roof deck or a gable end, typically move 1,000 to 2,000 cubic feet of air per minute.  That amount of air flow can easily pull air from the living space through an unsealed attic floor.  In some cases, they can present a safety hazard by backdrafting a natural draft gas water heater and putting carbon monoxide into the home's air.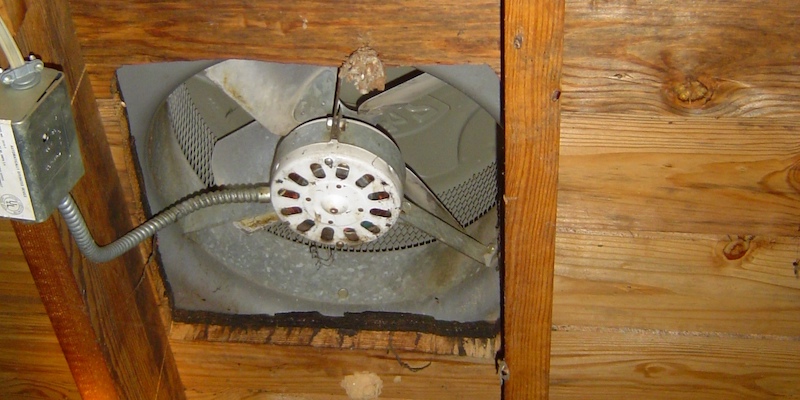 I looked at a house once that had mold growing near a bathroom exhaust fan because the powered attic ventilators were sucking humid outdoor air through the bath fan duct.  Even in the best-case scenario, the energy used to run the fans often ends up being higher than any savings on cooling the living space.  The best way to keep your attic cooler, invest in a reflective or light-colored roof.  Or just let the attic get hot and keep the heat out of the house with good insulation and air sealing.
Venting an attic in heating season
Even passive ventilation, although required by building codes, doesn't always do what its proponents claim: prevent condensation in the attic, minimize the chances of getting ice dams, extend shingle life, and reduce cooling costs.  The issue that led to ventilation requirements in building codes is preventing condensation.  But does it work?  Building science researchers at the University of Illinois believe there's not much data to support the idea that ventilated attics don't have moisture problems.  Bill Rose, one of those researchers, wrote in his book, Water in Buildings, "It is always preferable to reduce an excess moisture source than to presume its existence and hope to dilute it with outdoor air."
One reason venting an unconditioned attic doesn't always help with condensation is that wind is the main driver for passive ventilation.  Attics usually don't have enough height to generate much stack effect.  The main reason attic ventilation doesn't always work, though, is that the moisture that causes problems in attics comes from the living space below.  That occurs either because the house has excessive humidity in the winter, the ceiling isn't air sealed properly, or both.  Thus, air sealing is the best way to prevent attic condensation in winter.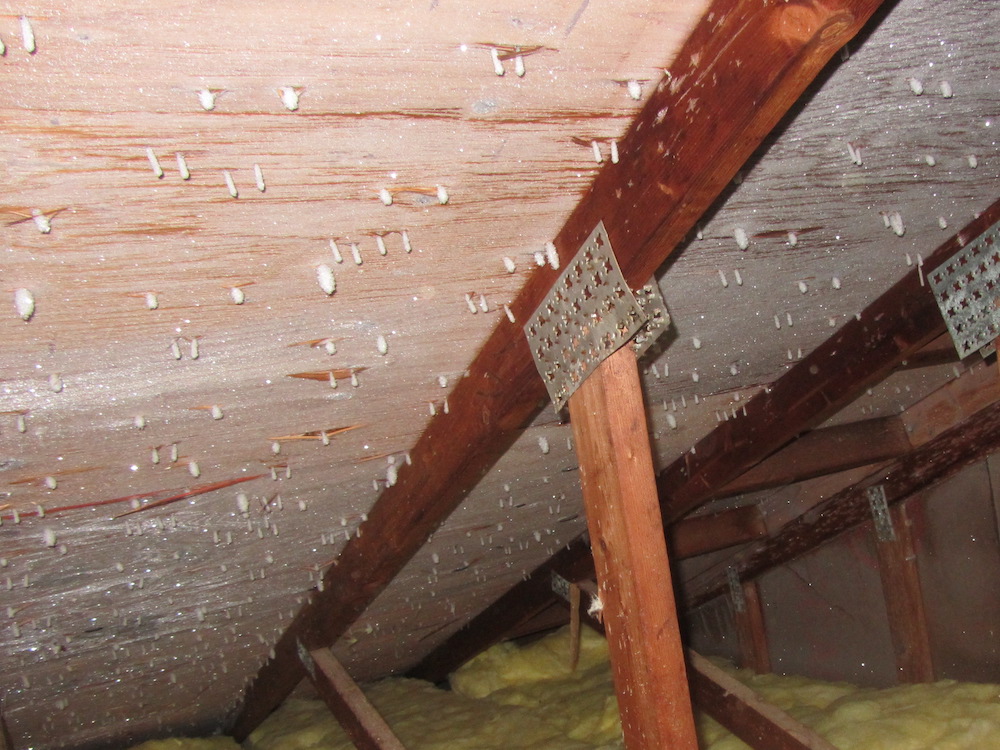 Similarly, excessive heat entering the attic is what causes ice dams.  Air sealing and insulation are much more effective at preventing ice dams than attic ventilation is.  And they're definitely better than the quick-fix solution of putting electric resistance heat on the roof.
Having said that, sometimes attic ventilation does help with moisture problems.  Remember, cold air is dry air, so diluting the attic with outdoor air can dry it out.  Engineer Kohta Ueno of Building Science Corporation says enough marginal cases are helped by venting that he wouldn't recommend skipping it.
Venting an attic in cooling season
The warm climate, summer problems of shingle life and cooling costs also show little improvement from attic ventilation.  Shingle life can be shortened by higher temperatures, and asphalt shingles do stay cooler with a ventilated attic.  But the effect is small, with only about 6 percent reduction in temperature.  Changing the color of the shingles from black to white drops the shingle temperature by about 20 °F, on the other hand.  As Bill Rose wrote, "Attic ventilation does not deserve the attention it has received in relation to shingle durability."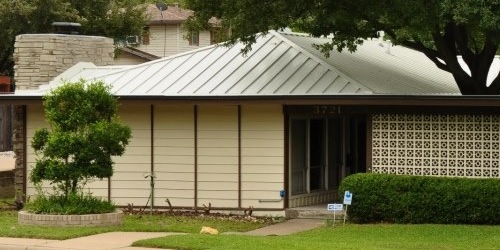 For the second problem, cooling costs, attic ventilation supposedly reduces cooling costs in the house.  Yes, ventilation can keep the attic cooler, but that doesn't translate to lower air-conditioning costs.  In days of yore, when insulation wasn't required and no one had ever heard of thermal bypasses, keeping the attic cooler certainly could keep the house cooler.  With modern building codes requiring R-38 or higher for nearly the entire United States in addition to verified airtightness, there's little heat flowing into the house even from the hottest attics.  Powered attic ventilators are almost never a good idea.
The sum and substance
In a cold climate, venting an unconditioned attic is probably the safest way to build.  It's often the difference between success and failure when an attic is on the edge.  But it's a method that treats the symptoms, not the cause.  An attic doesn't end up with moisture problems because of a lack of ventilation.  It has problems because of moisture and heat from the living space below.  The real solution is air sealing and insulation.
For cooling, though, passive venting may or may not help reduce costs.  If it does reduce costs, that probably means you need more insulation and air sealing, not a cooler attic.  The main exception here is if you have ductwork in the attic.  Then, a cooler attic can save on cooling costs even with a sufficiently airtight, insulated ceiling.  If keeping the attic cooler is important to you for other reasons, changing the roof color can make the biggest difference.
The big takeaway is that for both heating and cooling, attic ventilation treats symptoms, not root causes.  Airtightness, insulation, and roof color are methods for treating the causes.  And they do a better job of reducing or eliminating the symptoms.
Note:  This is a (slightly revised) excerpt from chapter 11 of my book, "A House Needs to Breathe…Or Does It?"
Allison A. Bailes III, PhD is a speaker, writer, building science consultant, and the founder of Energy Vanguard in Decatur, Georgia. He has a doctorate in physics and is the author of a popular book on building science.  He also writes the Energy Vanguard Blog. You can follow him on Twitter at @EnergyVanguard.
Related Articles
How Hot Is Your Roof? – Insulated Rooflines and Shingle Temperature
Frost in the Attic Has an Obvious Cause
The Best Way to Cool Your Attic
Comments are welcome and moderated. Your comment will not appear below until approved.