R-Value vs. Thermal Resistance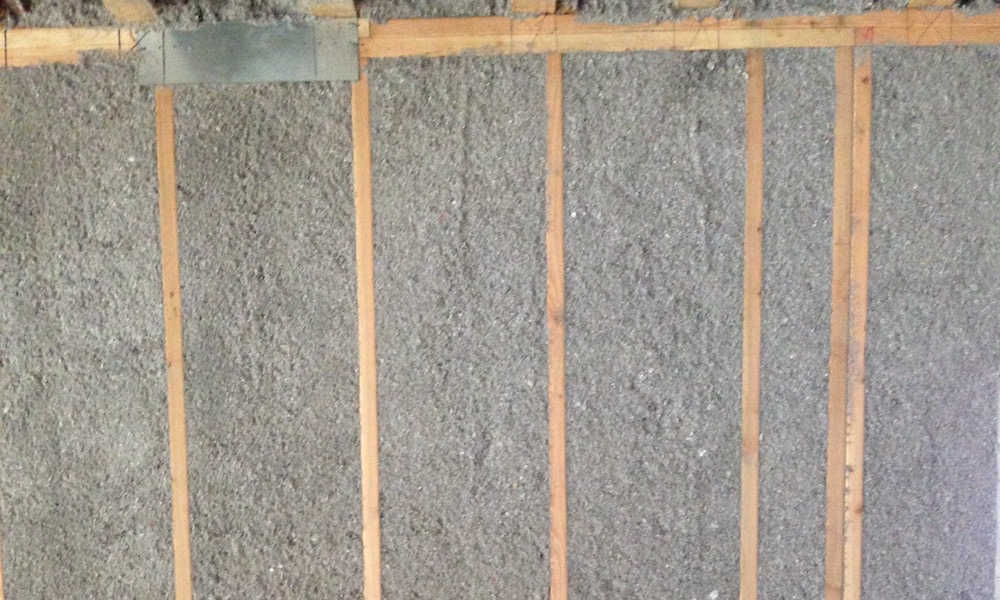 I've been known to argue for using building science terms correctly.  I've written articles about how we shouldn't use the word "breathe" in relation to houses and that air doesn't have any capacity for holding water vapor.  I've even written a book (coming out this summer!) whose title is related to breathing houses.  Today I have another terminology issue:  R-value vs. thermal resistance.  But this time, I'm just here to educate.  I'm not going to try to persuade you to change your ways because I'm probably not changing mine.
The true meaning of R-value
The term R-value has a specific, legal definition.  Because of scams in the 1970s, the US Federal Trade Commission (FTC) created the R-Value Rule to regulate the use of that term.  I wrote in a 2013 article:
"The R-value Rule requires testing insulation using one of four American Society of Test Methods (ASTM) standards. The basic requirement is that the mean temperature must be 75° F (24° C) with a temperature difference of 50° F (28° C) across the insulation. According to Building Science Corporation, most R-value testing is done with a temperature of 50° F (10° C) on the cold side and 100° F (38° C) on the hot side."
From that, you can tell that R-value isn't the correct term for what we get by averaging the heat transfer effects of combinations of insulation, wood, drywall, sheathing, and all the other components in building assemblies.  Why?  Because that's not what gets tested.  Individual materials get tested using one of those ASTM tests.  Not assemblies.
And it's not all materials either.  It's pretty much only materials intended to be used as insulation.  The FTC's R-value applies to products marketed and sold with an R-value.  That prevents companies from doing things like claiming their miracle product (e.g., insulating paint) has an R-value of 100 in a mere one millimeter of thickness.
Even a thick shag carpet sitting on a foam pad doesn't have an R-value.  It certainly could be tested and labeled with one.  But carpet companies don't get their products tested, and thus carpet does not have an R-value.
The term that really applies most of the time
So if R-value is the wrong term when we talk about heat flow through wood or carpet or walls, what is the right term?  Of course, you already know because it's in the title of this article:  thermal resistance.  When heat flows through any material, it encounters resistance.  In some materials, it encounters significant resistance, and those are the things we use for insulation.  In other materials, the resistance is smaller, as in wood or glass.
Now, let's take it a step further.  R-value isn't always correct even for insulation that has been through the ASTM testing.  The title of that 2013 article I quoted from above is Big News:  The R-Value of Insulation Is Not a Constant.  According to what I've written here, that title is wrong.  If we're using the term R-value correctly, it IS a constant.  It's just the result of the test.  The thing that changes with temperature (the subject of that article) is thermal resistance.
To summarize, R-value vs. thermal resistance is an important distinction to understand mainly for anyone selling something labeled with an R-value.  But I suppose you should be careful of someone trying to sell you something by claiming it has a "thermal resistance of 100" or some other crazy high value.
R-value has a specific meaning to protect anyone who buys products intended to reduce heat transfer.  In building science discussions here and elsewhere, you'll see talk of whole-wall R-value or average R-value.  Most of that kind of talk really is about thermal resistance, though.
Hat tip to Marcus Bianchi, PhD, of the National Renewable Energy Lab.  He helped me understand this issue better when he gave me feedback on part of my upcoming book.
Allison A. Bailes III, PhD is a speaker, writer, building science consultant, and the founder of Energy Vanguard in Decatur, Georgia. He has a doctorate in physics and writes the Energy Vanguard Blog. He also has a book on building science coming out in the summer of 2022. You can follow him on Twitter at @EnergyVanguard.
Related Articles
Big News: The R-Value of Insulation Is Not a Constant
Does Poor Installation of Insulation Hurt R-Value?
The Layers and Pathways of Heat Flow in Buildings
Comments are moderated. Your comment will not appear below until approved.