Get Ready for the 2022 National Home Performance Conference!

One of my absolute favorite conferences is coming up soon.  The Building Performance Association* is holding its annual National Home Performance Conference next month in Nashville, Tennessee.  When I was new in the world of building science and home performance, this was one of the first conferences I went to. And I ate it up! That was in Indianapolis in 2005.
This year, we're going back to Nashville, and the agenda is fabulous.  (But it always is.)  I'm giving three presentations.  I'm doing a 90 minute workshop with my friend Marcus Bianchi, PhD on ducts for high performance, an update on the standing-room-only presentation we gave in 2019.  Then I'm doing two solo presentations , one on hot water as a system and another on filtration.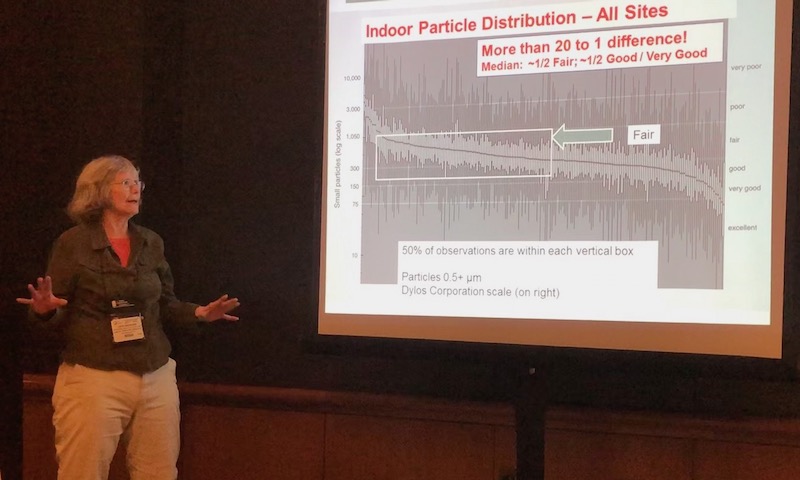 The first day of the conference (Monday, 10 April) is filled with workshops that go from 90 minutes to the whole day.  Then we have two and a half days of shorter breakout sessions.  You can learn about everything from house-as-a-system fundamentals to air sealing details to marketing home performance to year-round humidity control to running a home performance business to decarbonization to multifamily building electrification to…well, just about anything related to making homes perform better.
The different tracks include affordable housing and multifamily, building envelope, program success, HVAC strategies, the smart home, and more.  See the full list of tracks and all the presentations in them. In addition, this conference is always a great place to learn some of the history of home performance, which got started in earnest only in the 1980s. On Wednesday, 12 April, there's going to be a great session with the people who were inventing this field back then, including Linda Wigington (photo above), Gary Nelson (founder of one of the main blower door companies, The Energy Conservatory), John Proctor (an occasional commenter in this blog), and more.
And you'll have the opportunity to meet a lot of people who really know their stuff and are happy to share what they know with you. This includes some of the best home performance contractors in the world, the leaders in research and policy, manufacturers, and more. Corbett and Grace Lunsford from the Home Diagnosis TV Show will be there, too. And unlike so many conferences that have anything to do with construction, this one has good representation from women. It's still light on people of color, but they're working on that, too. (See the full list of presenters.)
Oh, I almost forgot one of the best parts of the conference:  the trade show! You can check out many of the products and services needed in the field of home performance, and there's always a lot of great vendors there.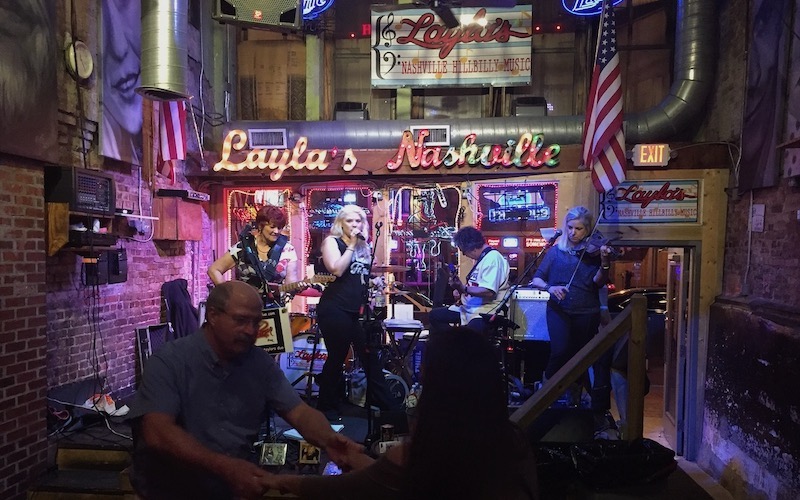 And of course, I can't talk about the BPA National Home Performance Conference without talking about what happens after dark.  The photo above is one I took the last time the conference was in Nashville. I took that picture at 1:30 am, and we still had two and a half hours to go before finishing up with tater tots and then heading back to the hotel.
There's not a conference out there that's more fun than this one! Throw in the learning and networking opportunities, and it's one that should be on your list if you have anything to do with the field of home performance.  Go get yourself registered now!
Allison A. Bailes III, PhD is a speaker, writer, building science consultant, and the founder of Energy Vanguard in Decatur, Georgia. He has a doctorate in physics and writes the Energy Vanguard Blog. He also has a book on building science coming out in the summer of 2022. You can follow him on Twitter at @EnergyVanguard.
* The Building Performance Association (BPA) was the Home Performance Coalition (HPC)  before it was BPA. The HPC was ACI before that. And ACI, of course, was the initials of this organization's (IMHO) best name:  Affordable Comfort.  But they're the same great organization with the same fantastic conference!
Related Articles
My First Affordable Comfort Conference
7 Reasons to Go to the ACI National Home Performance Conference
The National Home Performance Conference Is For You!
Comments are moderated. Your comment will not appear below until approved.