The Cable Guy Did It! — Attic Insulation Gone Awry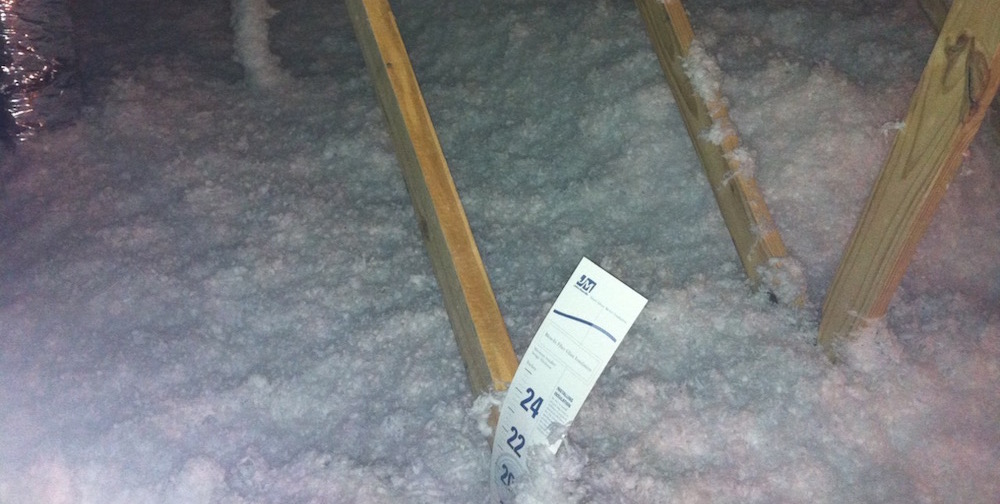 On one of my recent quality assurance trips for our HERS raters, I made a discovery of a building envelope problem that's best told in pictures. When I went into the attic, what I noticed first was that the blown fiberglass insulation looked really good. They'd put in enough insulation for a high R-value and had installed it to RESNET's Grade I quality, as shown in the first photo below.
Then I looked around the whole attic. On the other side of the pull-down stairs, I took the second photo. Still looks pretty good, if a bit lumpy.
But wait! What's that black line in the insulation right across that truss in the middle?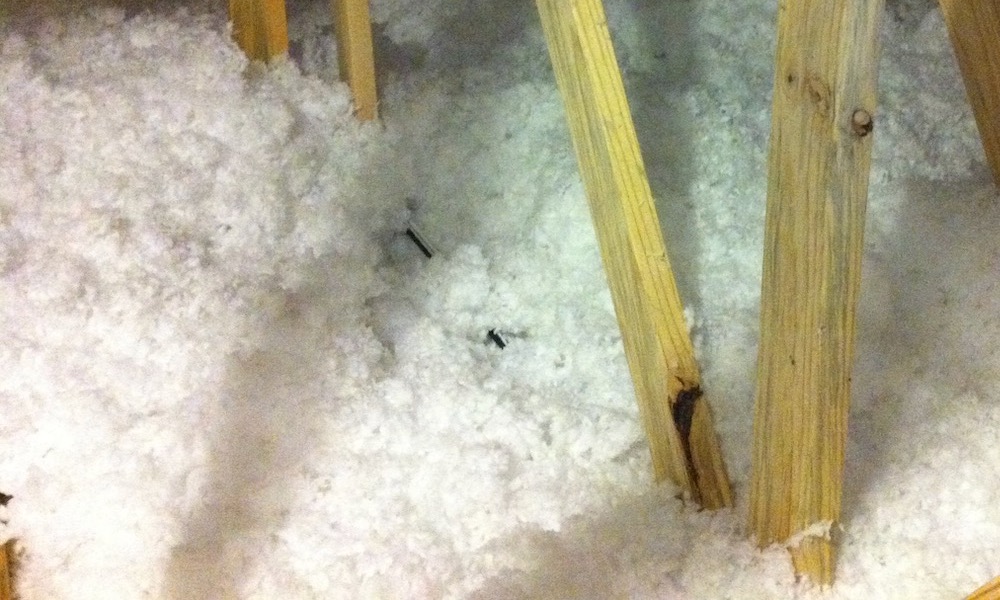 It's a cable! Following it a bit further, I found the mess below. Here's where the cable goes from the attic down into the house. The cable guy pushed a lot of insulation aside in this area to drill his hole for the wire and push it down into the house.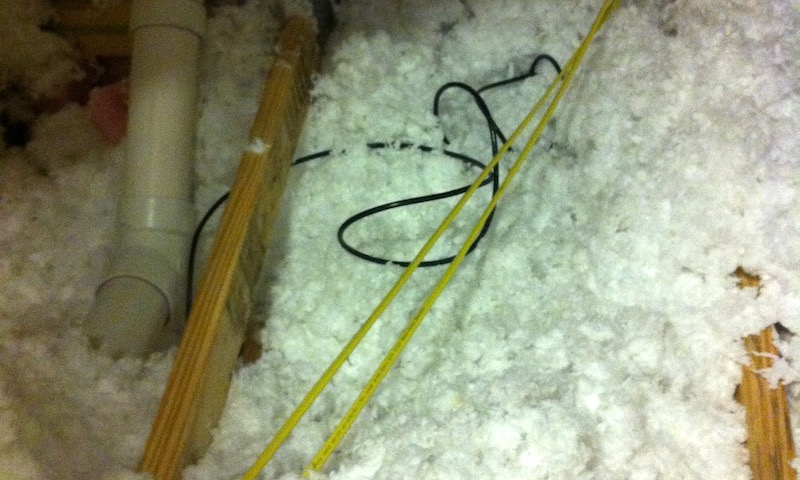 Here's a closeup view of the hole through the top plate. No, the cable guy didn't seal it. No, the cable guy didn't redistribute the insulation to cover everything back up.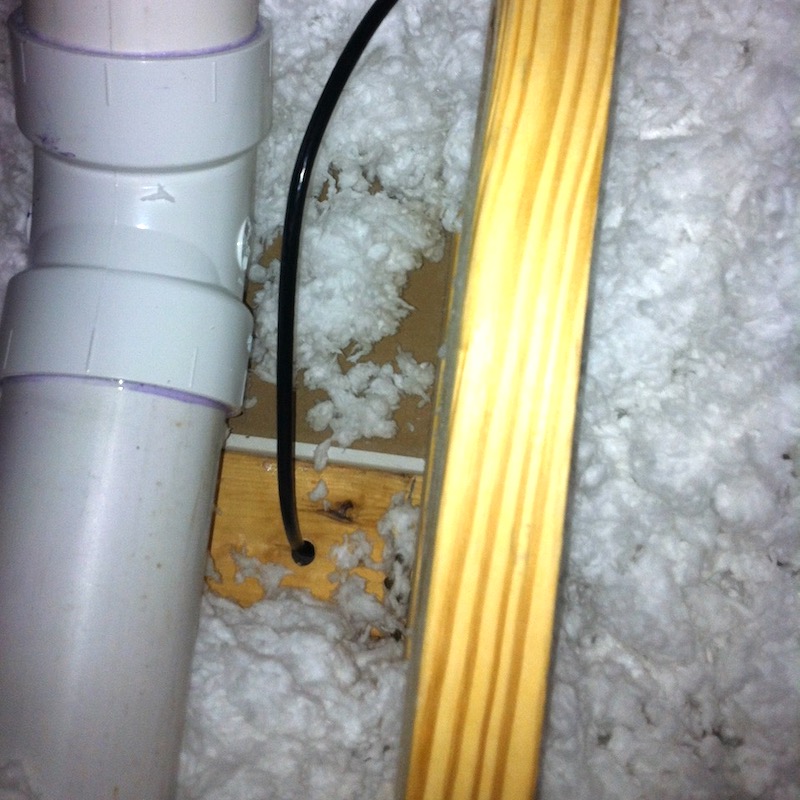 Bottom line: The builder got a good insulation job in the attic. Then the cable guy came in and messed it up. You might think that it's just a small hole and a small disturbed area, but if you read the articles linked below, you'll find that a small area can have a big effect on total heat flow. Flat insulation is much better than lumpy!
Allison A. Bailes III, PhD is a speaker, writer, building science consultant, and the founder of Energy Vanguard in Decatur, Georgia. He has a doctorate in physics and writes the Energy Vanguard Blog. He is also writing a book on building science. You can follow him on Twitter at @EnergyVanguard.
Related Articles
Flat or Lumpy – How Would You Like Your Insulation?
Attic Stairs – A Mind-Blowing Hole in Your Building Envelope
Comments are closed.