Even High-Performance Homes Get Crazy Ducts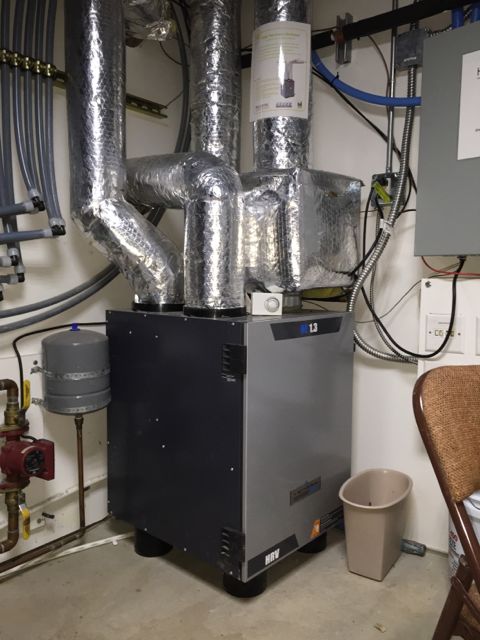 I've posted a lot of crazy duct system photos here in this blog. Remember "Release the Kraken!"? How about "Two Jellyfish Mating"? And about three years ago I found one that instantly became my new favorite duct disaster. But those were all in fairly standard homes. They didn't have any special certifications or high-performance home creds.
Contrariwise, the ducts you see in the photo above are from an apartment building going for some serious certification. That box at the bottom is a heat recovery ventilator (HRV) and the metal box in the middle is a fan coil. Now, they did use metal ducts and they did use a larger size than they thought they needed.
But, I'm pretty sure they didn't factor in the pressure drops from all those fittings. Those ducts — or duct fittings, I should say — are way too random. If you go back and look at my series of articles on duct design, you'll see that I wrote about the pressure drops in a duct system coming mostly from fittings. And 95% of what you see in that photo above is fittings.
Here are the main problems I see here:
Lots of pressure drop from the fittings
The gores (joints) on those fittings aren't sealed
The whole mess is in a tiny closet
Maybe this thing will actually move the right amount of air. But I doubt it. It looks too randomly installed. No one ever draws something like that in a real design. Here's a photo of one that does look like it was designed properly and does move the right amount of air: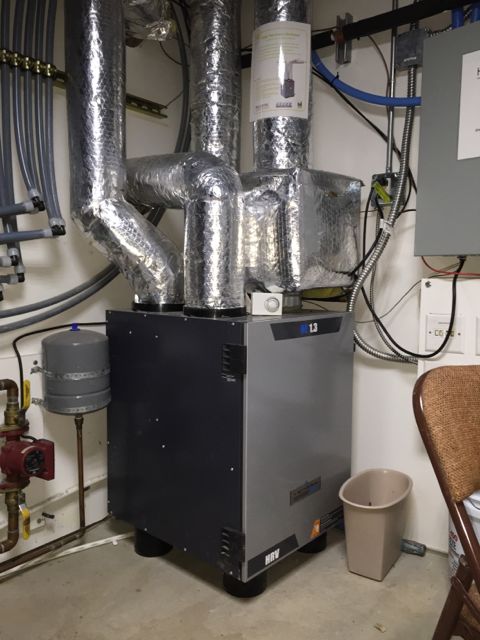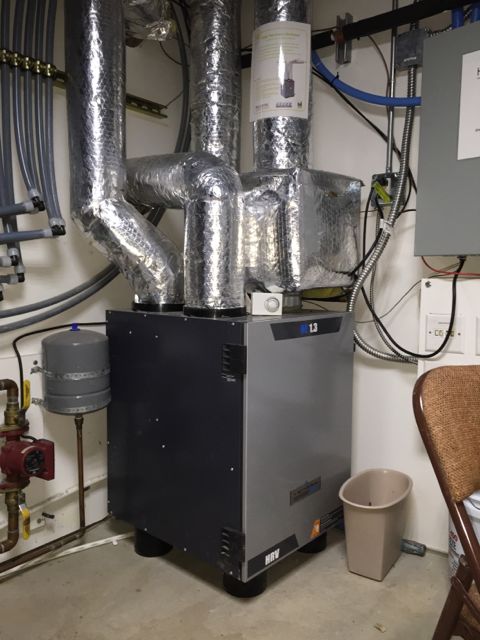 Note that it's also in a much larger space, allowing easier access.
The good news about the main photo is that when this happens in houses getting certified in a program, the verifiers can catch this stuff and have it fixed if it doesn't perform. That's what's happening on this job.
Note: I know someone will ask if I don't say anything so if you're wondering why some of those ducts in the top photo are open on one end, it's that they leave them open for some of the performance testing before making the final connections.
Related Articles
The Basic Principles of Duct Design, Part 1
What's That Ice Chest Doing in This Attic Duct System?
The Ductopus or the Centipede – Which HVAC Duct System Is Better?
NOTE: Comments are moderated. Your comment will not appear below until approved.