Greening the Residential Remodel – Habitat for Humanity's New Push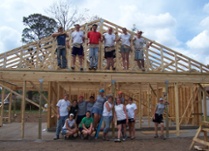 The last time I volunteered for Habitat for Humanity, Icynene was not a household name, and many homeowners had never heard of a Blower Door and Duct Blaster. (Well, OK, you're right. They're not exactly household names now either, but a lot more people know about them.)
The last time I volunteered for Habitat for Humanity, Icynene was not a household name, and many homeowners had never heard of a Blower Door and Duct Blaster. (Well, OK, you're right. They're not exactly household names now either, but a lot more people know about them.)
It was a new home, and we had spent the weekend setting trusses and installing roof sheathing. As with most Habitat homes, there were a lot of volunteers, with varying degrees of skill. I love volunteering because it always seems to bring out the best in people, especially when you have something important to show for it, like a new home for a low-income family who wouldn't otherwise be able to afford it!
Habitat has traditionally provided deserving, low-income families with a new home. Recently, though, they've stepped up their game. Their goal now is to make every new home meet ENERGY STAR by 2013.

Wow! What a concept! Provide low income families with a home, make it comfortable to live in, AND make it truly affordable by ensuring that their energy bills will be low.
Habitat for Humanity has hired several Sustainable Building Specialists, like Ed Brown and Kevin Gobble, to help direct their efforts, and they have really come a long way. Every home is given a thick coat of the best practices of building science! I would even go so far as to call them high performance homes!
Wait a minute! Isn't green building and energy efficiency way more expensive? Well, homeowners, here is a story you might see on an episode of Myth Busters. Energy efficient homes can be built on a budget!
But Habitat's drive to build new energy efficient homes isn't the real reason I'm writing this article. They've recently made a new push for sustainability in the existing homes market with a program they call Greening the Residential Remodel. A couple of weeks ago, I sat in on a webinar about this very topic (details below) and learned more about the program.
Through this effort, they're taking on neighborhood revitalization, and chipping away at the ridiculously high number of unoccupied existing homes in this country (over 4 million). Instead of building all new homes, now they're also retrofitting existing homes and applying that 'thick coat of building science' to every renovation they do!
These are big strides toward making energy efficiency available to even more people! I know I am excited. In fact, I'm thinking it's time to strap on my dusty ol' tool belt, and go lend a hand. You?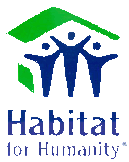 Check out the Greening the Residential Remodel on-demand webinar, hosted by Ed Brown (HFH's Sustainable Building Specialist) and Tiffani Irwin (HFH's Director of Construction). Among other things, they discussed the 'House-as-a-System,' third party verification, and their comprehensive 'integrated design process.'
Enjoy!