The Top 10 Articles in the Energy Vanguard Blog in 2022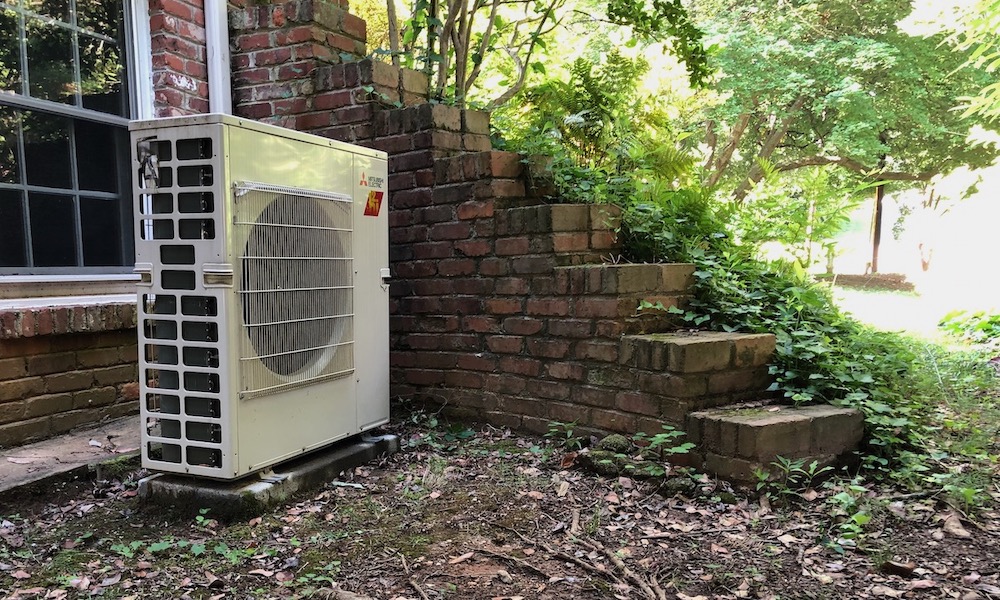 It's been a good year in the Energy Vanguard Blog.  Counting this one, I've published 46 articles during the year.  Of the previous 45 articles, I think the following might be ten most important ones.  This is just my own assessment.  It's not based on how much traffic or how many comments they got.  I also haven't ranked them.  They're just presented as my top ten and listed in chronological order.
Roof Overhangs and Moisture Problems
A look at the results of a study on wall failures and overhang depth in the Pacific Northwest.
What Is a Mini-Split Heat Pump?
My explanation of the terms used to describe mini-splits and the confusing way they're often used.
The Central vs Dedicated Return Vent Debate
A lot of people think that if you don't have a return in every bedroom, your HVAC system won't work.  Those people are wrong.
Air Conditioner Sizing: Load Calculations vs Rules of Thumb
I analyzed the data from a bunch of our 2021 HVAC design jobs to update an earlier study I did.  The results are about the same.  And the conclusion is definitely the same.  Using the old rule of thumb for sizing air conditioners leads to significant oversizing.
Introduction to Whole-House Electricity Monitoring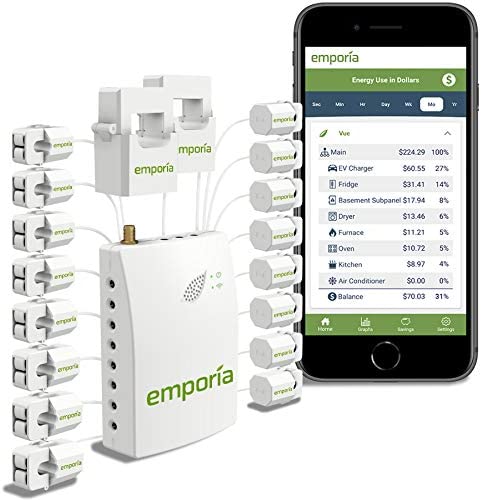 I finally installed an Emporia Vue electricity monitor at my house this year.  And I'm loving it.
My Undersized Mini-Split Heat Pump in a Heat Wave
We had some serious heat in June of this year, and my undersized Mitsubishi heat pump performed like a champ.  (I've also got an article coming next month on how it performed during the 2022 Christmas cold spell that kept our outdoor temperature way below the design temperature for a few days.  Watch this space.)
A Layered Approach to Indoor Air Quality
It's not just "Build tight; ventilate right."  Getting good indoor air quality requires several measures.
Faster Hot Water Can Change Your Life
This is the article about the building science work I did at my house that had the biggest effect on my life.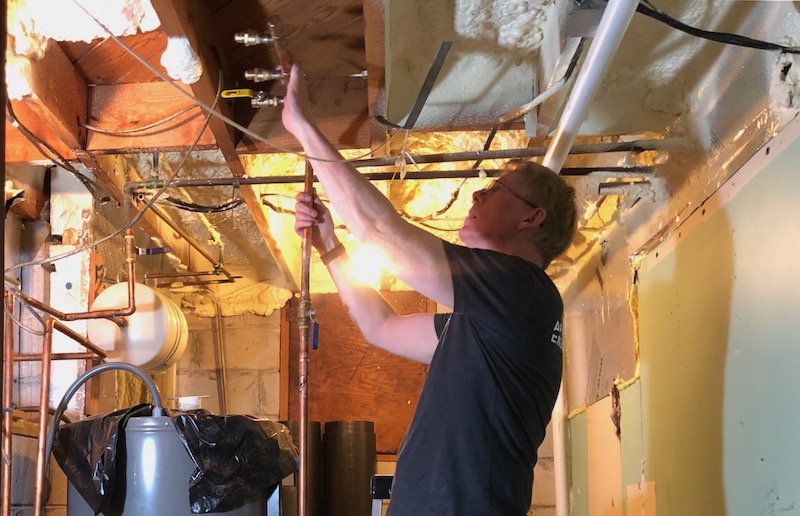 Is Wind Washing Reducing Your Insulation R-Value?
Somehow, I had never written about—or even mentioned—wind washing in this blog until late in 2022.
Heat Pump or Furnace: Which Is Better for Comfort?
Believe it or not, providing lower temperature heat over a longer time provides better thermal comfort.  (Unfortunately, a lot heat pump haters steered the comments away from the main topic.)
Of course, you should check out some of the other 35 articles, too.  A few that I'll mention here are on the subjects of filter grille advantages (instead of a filter at the air handler), rejected energy (in the big picture of US energy use), the hot water rectangle (a useful design tool), heat pump water heaters and cold basements (about a study from Michigan), how to air-seal an attic access, how to get a continuous air barrier between garage and house (in new construction), and the roof penetrations at greater risk of leaking.
And I also need to mention my biggest writing accomplishment of the year:  publishing my book, A House Needs to Breathe…Or Does It?  The early feedback has been really positive, and it has been selling well.  If you act quickly, you can still get a copy with our December discount of $10 off.  Just use the code 10dec1231 before midnight Eastern time on New Year's Eve when you check out at our store.  Just click this photo of Seattle home builder Bryan Uhler to visit the store.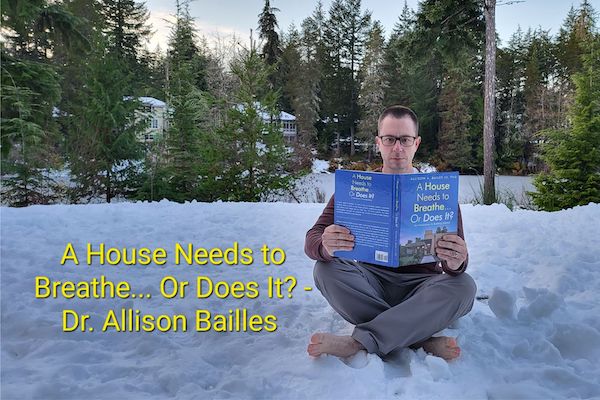 I wish you all a safe and happy celebration of the new year coming in this weekend and a fulfilling and prosperous 2023!
Allison A. Bailes III, PhD is a speaker, writer, building science consultant, and the founder of Energy Vanguard in Decatur, Georgia. He has a doctorate in physics and writes the Energy Vanguard Blog. He also has written a book on building science. You can follow him on Twitter at @EnergyVanguard.
Related Articles
The Top Articles in the Energy Vanguard Blog in 2021
Top 10 Articles in the Energy Vanguard Blog in 2019
My Top 10 Energy Efficiency Articles and Ideas of 2015

Comments are moderated. Your comment will not appear below until approved.